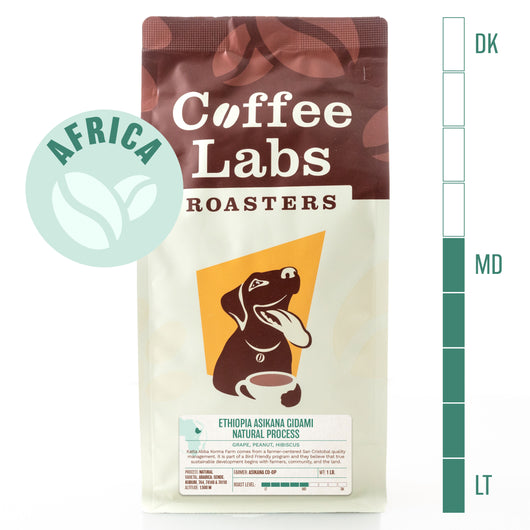 Ethiopia Asikana Gidami Natural Processed
Regular price $ 14.25 Sale
The founder of Asikana Coffee, Mr. Bodja Gelalcha, and his family have deep community ties with the area stretching back for over 200 years. Coffee cultivation is an integral part of rural life in that part of the country. Bodja, the eldest son of a farmer, in a family of four boys and two girls, with a huge thirst for knowledge and education, grabbed the opportunity for schooling at an early age.
Asikana was established in 2008 with the goal of educating community members on the development and production of high quality coffee. Asikana in Afan Oromo (the language of Oromia) means "we start from here." At all of its farm sites, the company's primary business is coffee production. However, a secondary business is honey production. Honey is a complementary product because bees play a vital role in the cross-pollination of the bloomed coffee plant.
Joining the Bird Friendly program in 2020, they believe true sustainable development begins with farmers, community, and the land.
Fully traceable. Track Your Coffee.
Roast Level

Tasting Notes: Grape, Peanut, Hibiscus
Farmer: Asikana Co-Op
Varietal: Arabica varieties: Sende, Kuburi, 744, 74140 & 74110
Altitude: 1500m