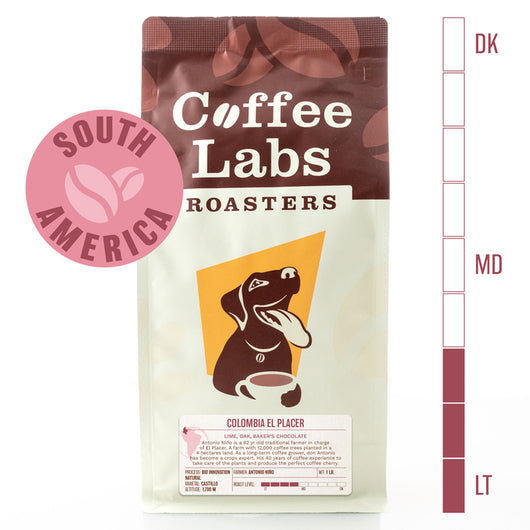 Colombia El Placer
Regular price $ 25.50 Sale
Antonio Niño is the 62 years-old traditional farmer in charge of El Placer.
A farm with 12,000 coffee trees planted in a 4 hectares land. As a long- term coffee grower, don Antonio has become a crops expert. One year ago, he was offered to take over El Placer. Since then, Antonio has applied his 40 years of coffee experience to take care of the plants and produce the perfect coffee cherry.
Don Antonio is a father to 4 grown men, who sometimes help him with the crops. Thanks to Antonio's devotion to the lands, he has been able to pay for his sons' education so they can access to better opportunities.
Roast Level

Farmer: Antonio Niño
Varietal: Castillo
Process: Bio Innovation Natural
Altitude: 1,700 M
Tasting Notes: Lime, Oak, Baker's Chocolate