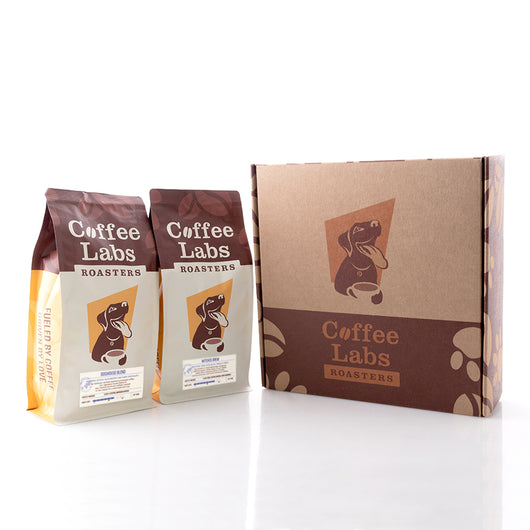 Blend Box
Regular price $ 24.19 Sale
A box of our two most popular blends, Doghouse (12oz) and Witches Brew (12oz). Makes a great gift! 
Doghouse is our best selling blend of light and dark roasted South American coffees. Bold and smooth, it's a very well-balanced and flavorful cup. 
Witches Brew is the product of serendipitously mixing two coffees in the roaster at the same time, and it has become one of our most popular blends.